Resurrected from an anthology long out of print (its publisher defunct), restored to its original length and even expanded some: The Padişah's Son and the Fox, an erotic novella, published in October 2013 by Lethe Press.
Winner of the 26th Annual Lambda Literary Award for Gay Erotica.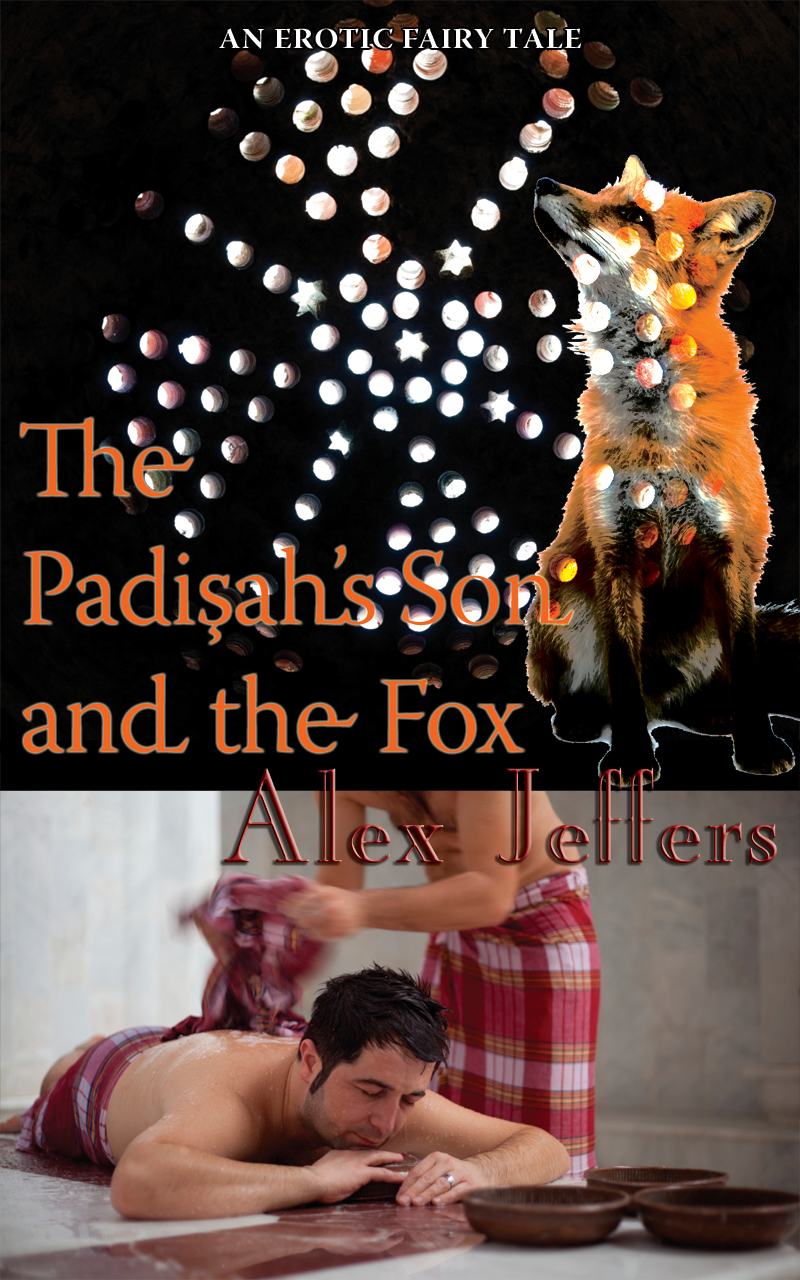 In the name of God, the merciful, the compassionate, the storyteller began, once there was or once there was not, in a country so far away you could not reach it in forty days or forty more, a padişah whose chief wife bore him a son as brave and lovely as a fourteen-day moon, and the father named his son İzzet—that is, Glory.

Then it was eleven years later, İzzet lately circumcised and removed from the haremlik and his mother's care, when a minor concubine bore the padişah a second child and, giving birth, expired. This concubine was a foreigner, an infidel, a slave; the padişah had been fond of her solely on account of her beauty, and he felt at once there was something strange, unwholesome about the child. Nevertheless, he had a wet nurse found for it, but when the babe was three years old, a puling brat, he called his son to him and said, "I see this child will be a great trouble to you if it lives, my son. Therefore take it away to the mountains, kill it, and bring me back a cup of its blood to drink."
In a Turkish prison on the Black Sea coast, a lifer known as Yamyam—the Cannibal—whiles away tedious days and nights retelling old folk tales to the other inmates. But on this day, as Yamyam and naïve young drug dealer İzzet clean the prison's Turkish baths, Yamyam's tale goes twisty—far removed from the stories he heard at his mother's knee.
Yamyam's tale of a prince and an enchanted fox is engineered for seduction, as young İzzet sets out on his quest for the magical caged dove that will cure his father's blindness. In a strangely deserted city, the prince and his wicked little brother will encounter the lustful, ravenous giant who ate the city's entire population…after raping all the men and boys. İzzet will discover the depths of his brother's and the giant's perversity, and encounter a talking fox and (in his dreams) the handsome lover he never suspected he yearned for. He will embark on further quests—to the land of the giants, the mountain of lions, and the palace of the tricksy peris. Following the fox's sage advice, he will triumph in all his endeavors, until his vulpine friend sets him the hardest task of all.
Meanwhile in the prison baths, the yard, his cell, Yamyam's tale goes on as he and İzzet negotiate the terms of their relationship. Can a murderer who's never heard the word gay be any man's lover? Can a youth raped on his first night in jail learn to trust the man who desires him?
---
A wonderfully quick read—at merely 123 pages—about the Middle East past and present, Jeffers' novel will leave the reader pondering its intersecting stories for some time to come.
—Mykola Dementiuk for Lambda Literary
Immediately I went out and got Jeffers' The Padishah's Son and the Fox which is both delightful and disgusting. Telling an 'erotic' fairytale with all the gruesome darkness of true fairytales, with many unexpected turns the story left me completely satisfied as a reader. The storytelling is lovely, giving you a genuinely visceral response, both positive and negative.
—Ajax Bell on their blog
---
I do not actually know if, in 1995 and 1996, Michael Thomas Ford was aware I'd written erotica (even published. one. story. under a pen-name) or if he asked on whim just because we'd met, were living in the same city, and he'd enjoyed Safe as Houses. Years later, I don't recall the chronological order of his requests but I think it went something like this:
Hey, Alex, I've sold the idea of an annual anthology of gay erotica to Cleis Press. We're calling it a best of the year but actually expect most of it to be original. You wanna write something for the first volume?
I wrote a companion to Do You Remember Tulum? that conflated eighteenth-century Venetian opera seria, my imaginary boyfriend Ethan, and a bad San Francisco romance I wasn't over but should have been. It was far too long for Mikey to use. He plucked out a few excerpts for Best Gay Erotica 1996.
Hey, Alex, I'm circulating a proposal for an anthology of new erotica I'm gonna call Handjobs. Guess what it's about. Wanna, uh, try your hand at it?
I wrote one of my favorite stories ever, "A Handbook for the Castaway," but alas Mikey couldn't sell that concept. A year or so later, Robert Drake and Terry Wolverton picked "Handbook" up for His 2.
Hey, Alex, I'm putting together a massive volume of retold fairy tales and I'd like one from you. Yeah, duh, erotic gay retellings.
It's no longer clear why I dismissed the usual Euro-suspects: Perrault, the Grimms, Hans Christian Anderson, Andrew Lang. Probably a combination of their being the usual suspects and my having not read them for decades. What I had read recently, in the second or third year of research toward The Abode of Bliss, was two volumes of folk tales collected in rural Anatolia during the '50s and '60s. Leafing through them again, quickly enough I found a tale that seemed open to pornification and set to doing just that.
From the very first line there was a framing story around the retold tale of the prince and the enchanted fox. That is, one strand of the narrative was the folk tale while the other concerned the teller and his audience, each commenting on each from the vantages of the indeterminate fairy-tale past and more or less the quotidian present. When I got it all done, it was another monster, too big I was sure for Mikey's anthology.
So without ever telling him, I abridged it: threw away the frame story, mainly. It was still unreasonably long—the longest piece in Happily Ever After, I believe—but Mikey took it anyway. But he's never asked me to write porn for him again. Coincidence? And I have never again completed a work primarily intended to arouse, if not satisfy, the reader's perverse homosexual lusts.
You can read about why I decided to de-abridge The Padişah's Son and the Fox and publish the restored version as its own thing here. If you enjoy my novella, thank Mikey Ford for the original commission, Damon Shaw for insisting it was stronger than I thought it was, and Steve Berman for publishing this author's cut
If you don't, well, as usual, blame me.