A novella by Tom Cardamone. BrazenHead/Lethe Press, 2012.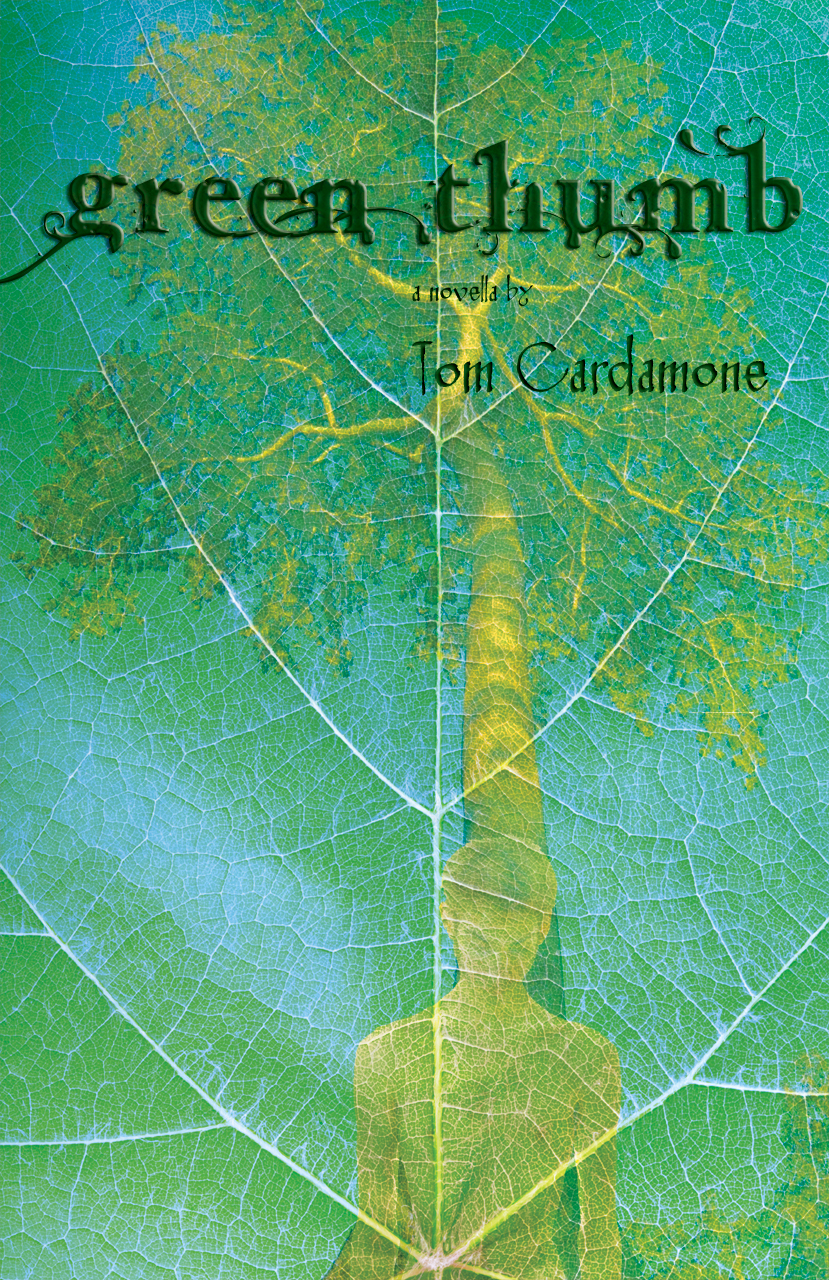 Winner of the 2013 Lambda Literary Award
for LGBT Science Fiction/Fantasy/Horror.
Mutability blooms in the Florida Keys after the Red War. The genie boxes created King Pelicans with single human hands to rule the ruins of half-drowned Miami…and other, stranger persons. Slavers roam the deep waters offshore, taking captives to feed the voracious Kudzu Army and the human aqueduct bearing fresh water from Lake Okeechobee. On the last stretch of the Overseas Highway still standing, an albino seeress prophesies: "You will reach for the sun while staying rooted to the ground. But I fear your shadow will be much too long."
Misunderstanding time, Leaf has lived for decades alone in a collapsing Victorian house on a desolate sandy key, feeding on sunlight and dew. When at last he meets a boy like—but so unlike!—himself, Leaf's startling journey begins.
A post-apocalyptic, psychoactive pastorale, Green Thumb will pollinate your mind and wind its way into your heart like kudzu.
---
Praise for Green Thumb
…[T]his imaginative postapocalyptic novella with New Weird sensibilities contains a tense undercurrent that continually evokes a sense of unease, and gradually unfolds to an unexpected, thoroughly unsettling ending.
Green Thumb is a fecund wonder, a lush and dangerous garden grown sideways and wild—and a story of passionate comrades in a future you never saw coming. This book is so alive.
—Kathe Koja, author of Under the Poppy
Beautifully written and brilliantly imagined, Green Thumb is a fantastic feast. These beguiling characters will stay with me, until I read the book again.
—W. H. Pugmire, author of Uncommon Things
What Tom Cardamone has achieved with Green Thumb is create a unique, post-apocalyptic world unlike anything that I've ever read before and populated it with a cast of characters that I was immediately taken with; by the end of the book, I was reading at hyper speed so I could find out what happened to Leaf and his companions!
Tom Cardamone's Green Thumb is a beautifully written eco-erotic, post-apocalyptic fantasy infused with the New Weird invention of China Miéville's febrile imagination.
—Craig Laurance Gidney, author of Sea, Swallow Me
Sensual, bleak, immersive and fascinatingly odd, Tom Cardamone's Green Thumb is an addictively slow-cooked fantasy pricked through with queerness and speculation, beautifully strange in every possible way. The world he creates seems accurate and real in every detail, somewhere you could physically get to, though so jam-packed full of wondrous danger you might feel a little safer keeping whatever turns out to be on the next page in between you and the action. One way or another, however, this is something very special indeed…and Cardamone, as its creator, automatically becomes a writer to watch out for.
—Gemma Files, author of the Hexslinger series
Tom Cardamone's prose is, in a word, delicious; these are words you want to put your whole mouth around and savor. Green Thumb is a strange, post-apocalyptic coming-of-age tale that strikes a brilliant chord—one woven of genie boxes, oceanside orgies, mutated pelicans, and magical healing ejaculate. This story is wholly original and holy sh*t beautiful.
—Dayna Ingram, author of Eat Your Heart Out
Green Thumb, then, is a wonder of a read—a unique, emotional, and somehow cautionary tale that deserves your attention. Highly, highly recommended.
—Jerry L. Wheeler, Out in Print Queer Book Review
In his post-apocalyptic novella Green Thumb, Tom Cardamone explores the darker side of humanity, as well as the environment, through a delicate character filled with beauty and a dense world building with heavy narrative and introspection. Cardamone's imagination and talent for the unusual are in full display as he combines incredibly tender moments, raw desperation, and violence with a delicate touch that at times become breathtaking.
[W]hat sets this book apart from most futuristic novels is the inclusion of the charming innocence and coming of age of the characters within this world. In the midst of the destruction, we glimpse hope and goodness.
—Damian Serbu, Lambda Literary
Tom discusses Green Thumb and other wonders in an interview
at Lambda Literary.
---
About the Author
Tom Cardamone is the editor of The Lost Library: Gay Fiction Rediscovered, and author of the erotic fantasy novel The Werewolves of Central Park. His short story collection Pumpkin Teeth was nominated for a Black Quill Award and was a finalist for the Lambda Literary Award. His short stories have appeared in numerous anthologies and magazines. Check out his website: www.pumpkinteeth.net.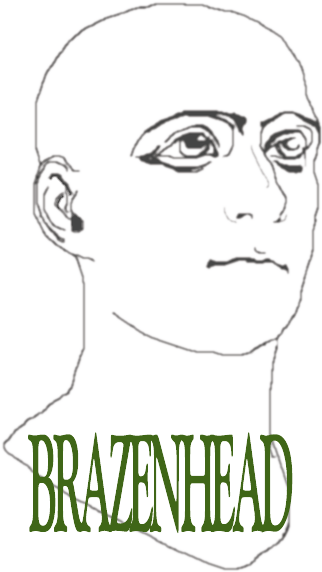 Exceptional novellas of queer speculative fiction