First design of the new year: Wonder, a novel by Dan Boyle, now available from Lethe Press.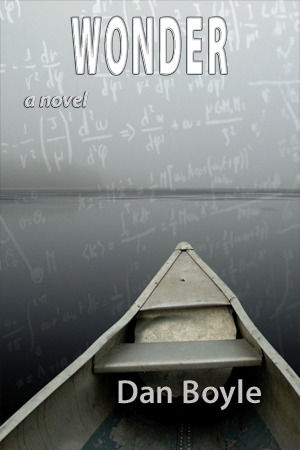 I was pleased to learn, on the evening of the last day of the old year, that a little story I wrote last fall has been accepted for publication—another excuse to pop open the bubbly! "The Arab's Prayer" will appear electronically in the second-anniversary issue of Christopher Fletcher's 'zine M-Brane SF (#24), due around the third week of January, and, in print, in M-Brane SF Quarterly #2.
"The Arab's Prayer" is near-future science fiction, set in Tel-Aviv in the year 2020, and was indirectly inspired by the video for gay Israeli singer Yehonathan's anthemic "Waiting for you (Tel-Aviv)."
---
And as you recover from primal debauchery, keep in mind that the first reading period for BrazenHead, my boutique imprint at Lethe Press, opens one minute past midnight, Eastern time. Click the logo on the lower left of the front page or the last item on the navigation menu above for details and writer's guidelines.