These are lovely.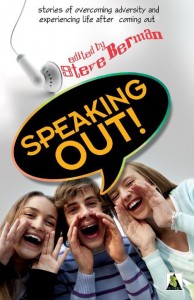 Over the weekend, I encountered a thoughtful and complimentary 1 February review of Steve Berman's  anthology of inspirational stories for queer teens Speaking Out, released last September. On the GayYA.org blog (a resource you should bookmark right fast), Lydia Sharp writes:
And as much as I hate to play favorites, I have to admit that my personal favorite of all the stories is "Captain of the World" by Alex Jeffers.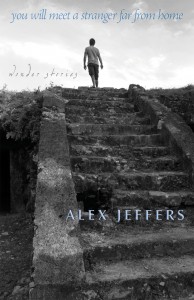 Then just this morning I was forwarded the first blurb for my forthcoming story collection You Will Meet a Stranger Far from Home…from legendary speculative-fiction writer TANITH LEE, author of Tales from the Flat Earth, Disturbed by Her Song, etc, &c, whose work I have been reading a very long time:
It's a marvelous book. This guy is a major talent…. The stories compliment yet satisfyingly differ from each other, the atmospheres are like different-colour palettes. Jeffers can be cruel, pragmatic, tender, sweet, funny, sexy, and devastating. The stories, and their underlying themes and currents, linger. A most collectable collection.
That may give me the oomph required to go out and do a nearly literal ton of laundry….