And with it my first published story in two years. Go. Read. (It's free.) Then, if you missed it and if you like, there's a bit of background on "The Garden of Sons and Husbands" here.**

---
* Or so they say. I am not so sure. El-Niño-birthed weather patterns mean it's been dismal in the southern Willamette Valley: grey, chilly, rainy—oh, the rain. Until this week there hasn't been a stretch of more than four days without it since December, I think, and I don't trust the current sunny respite.
Or maybe I'm just still in a dismal, wintry mood, unable or unwilling to appreciate the springiness in the air. Because the truth is the winter 2015-16 was thoroughly unpleasant. I was sick, so sick, from mid-December until…well, officially I'm mostly recovered and convalescing on schedule but I wouldn't say I'm well. A few words: Pneumonia. Pleurisy. Empyema. Three weeks ago I was in hospital with a tube in my chest and IV fluids and antibiotics dripping into my veins. Since then I've had a fancy catheter in my right arm for the daily outpatient infusion of yet more weapons-grade antibiotics—scheduled to come out this afternoon. Finally, thank merciful and compassionate God, I'll be able to take a shower.
So, yeah. It's been ugly and I have accomplished little these four months besides attempting to regain my health.
So there's my excuse for not posting anything here since early December.
And here, because we could all use some cheering up and my deck garden has been performing in despite of the weather, some photos of flowers. Flowers are good.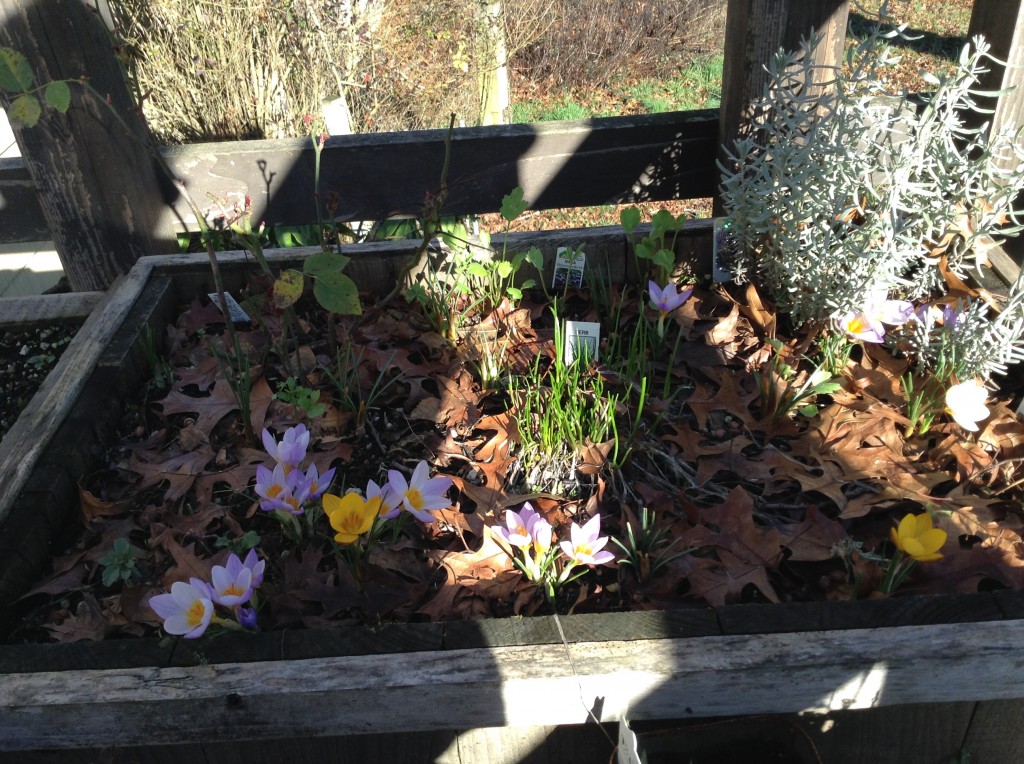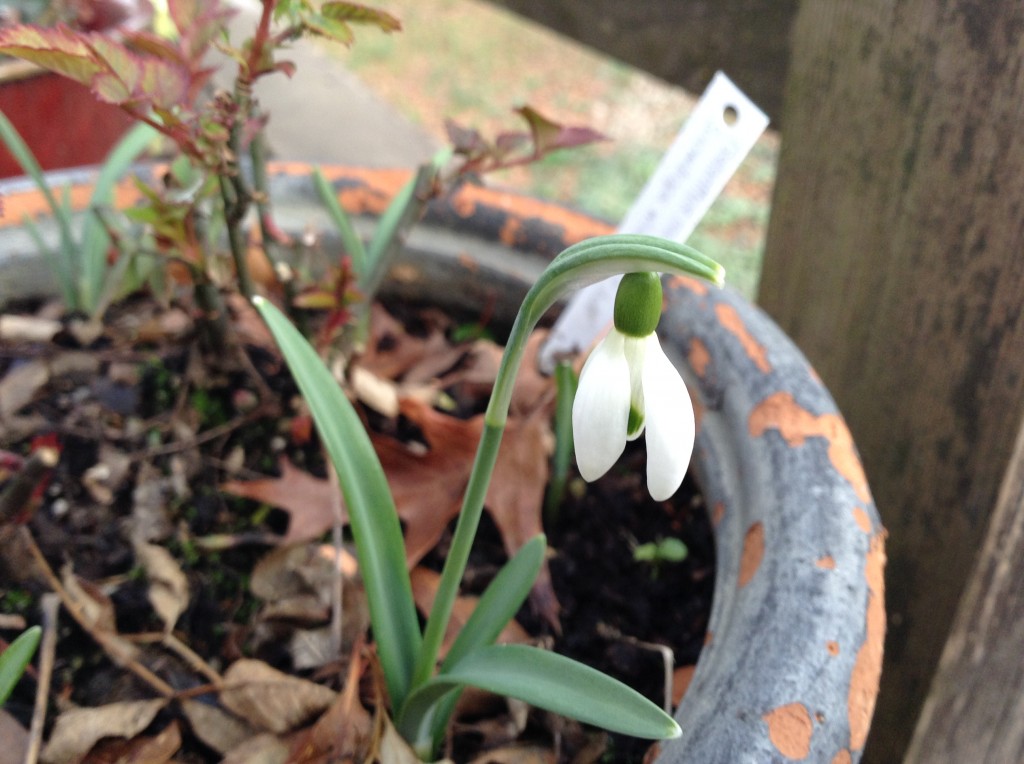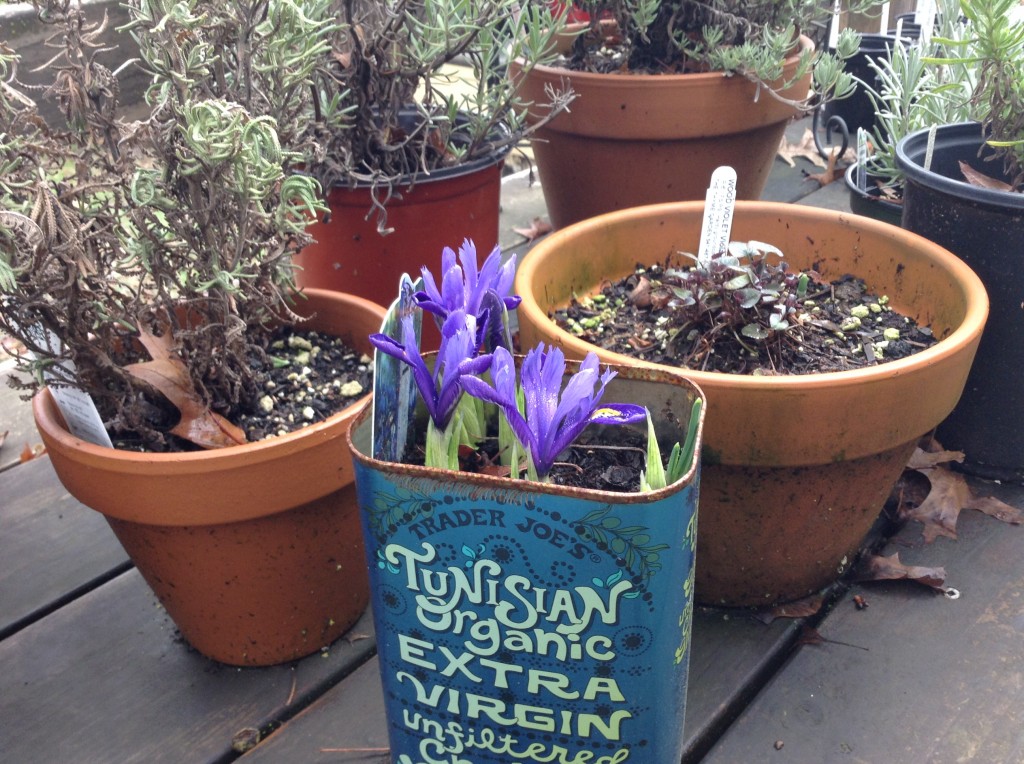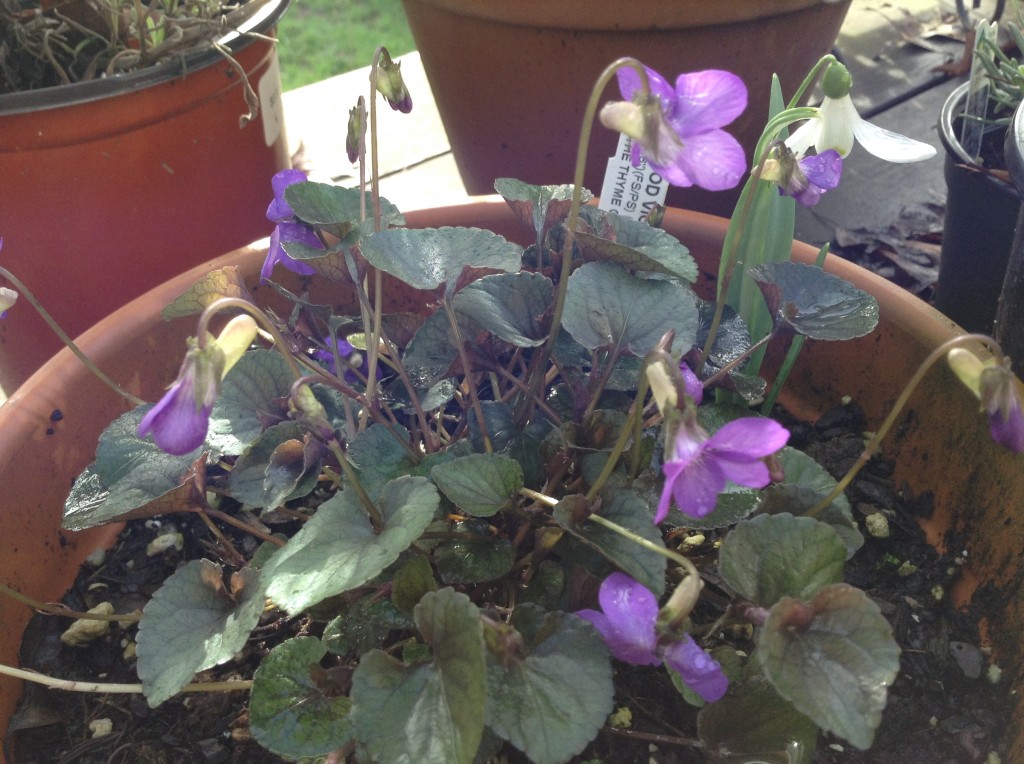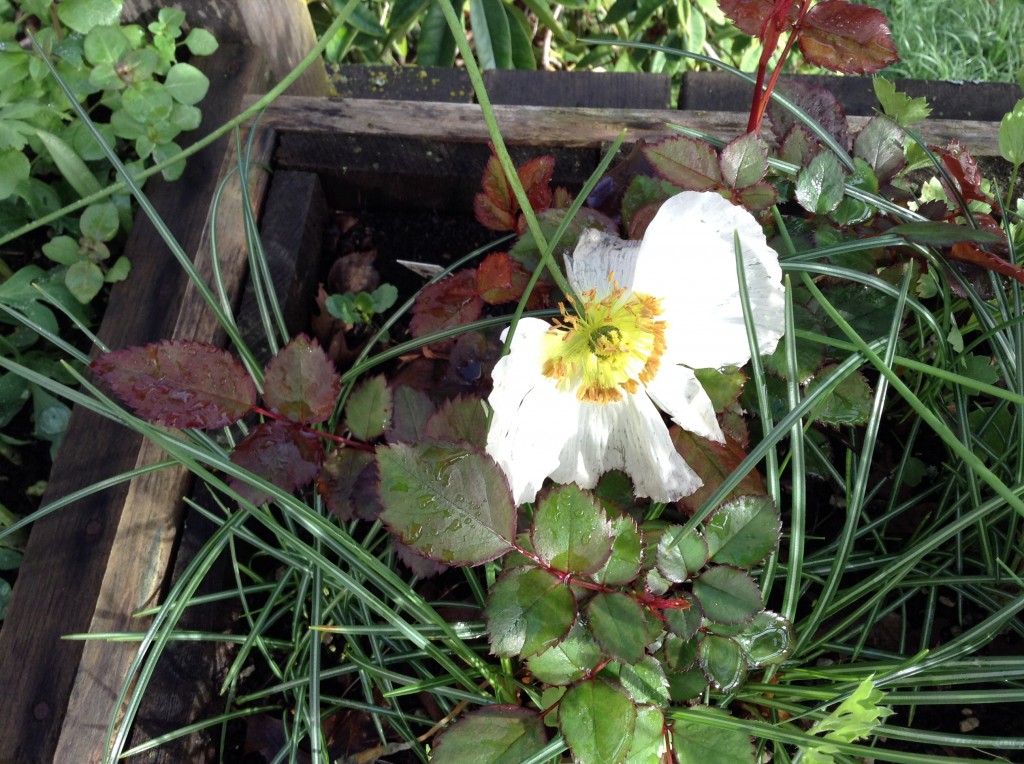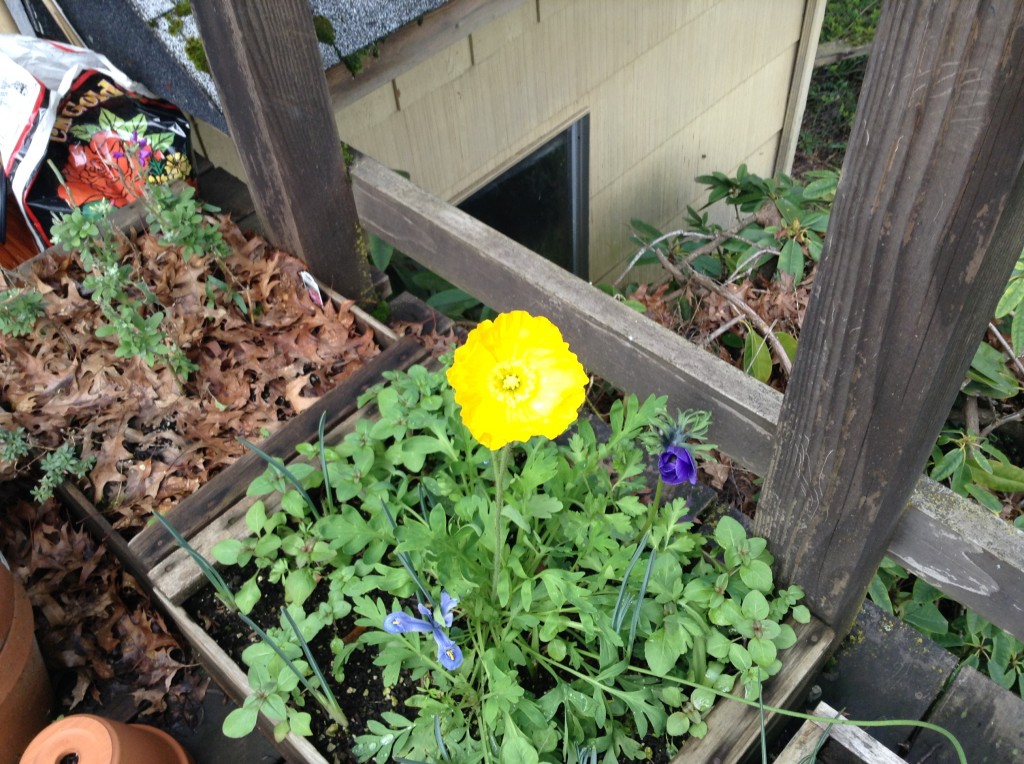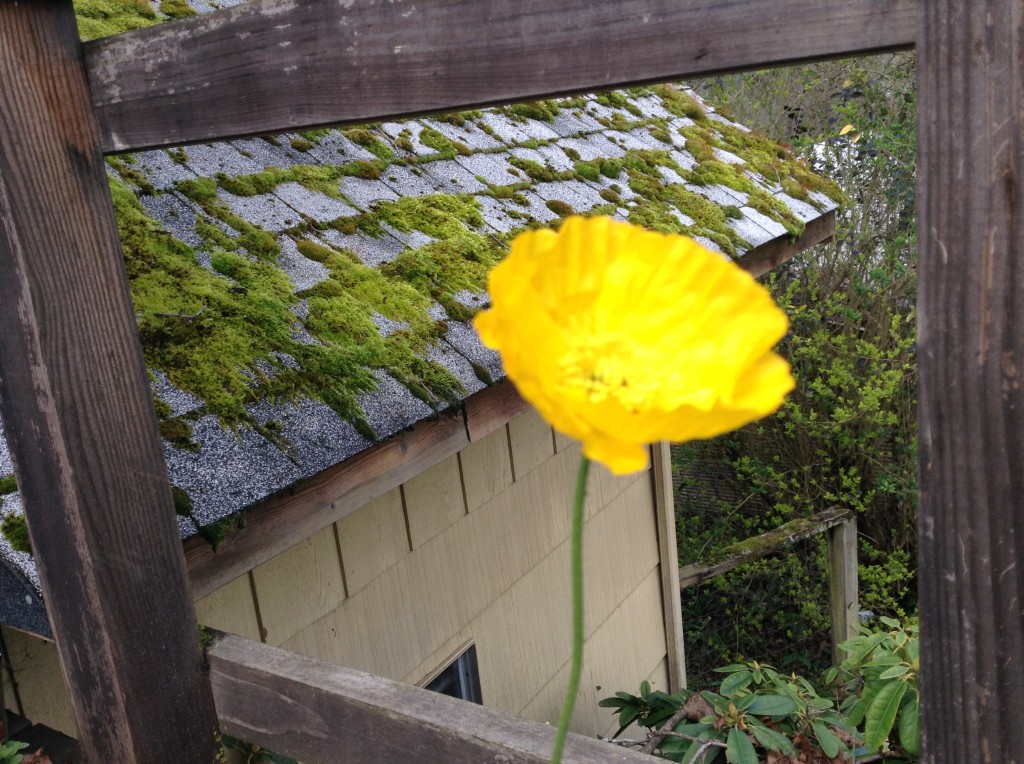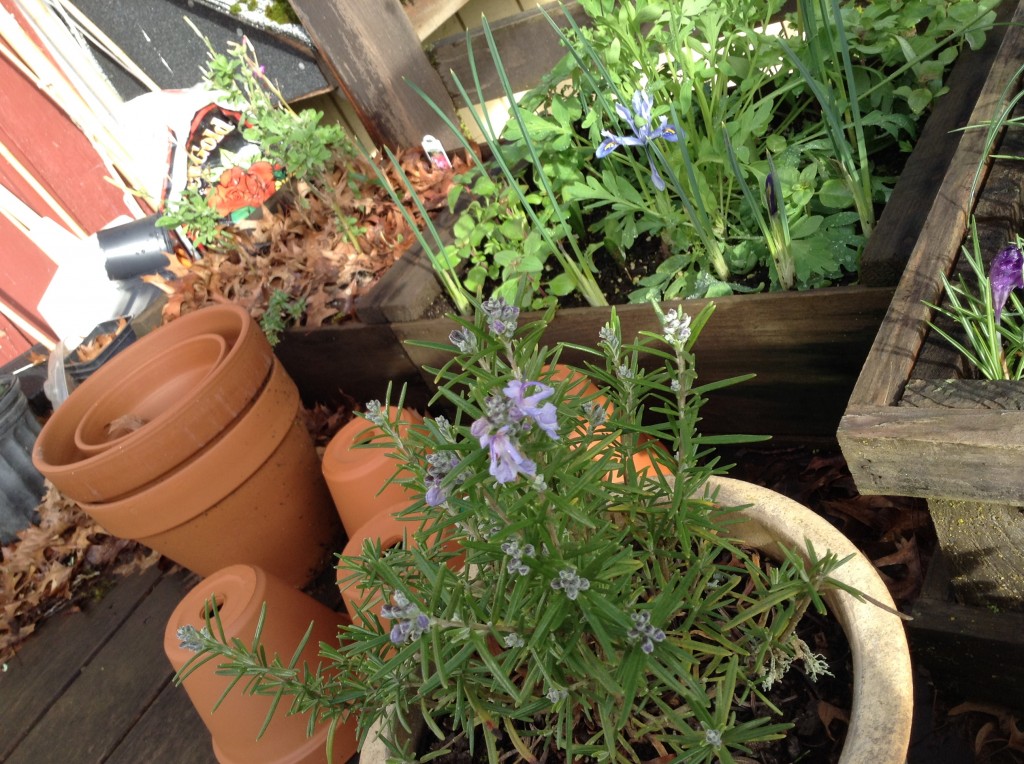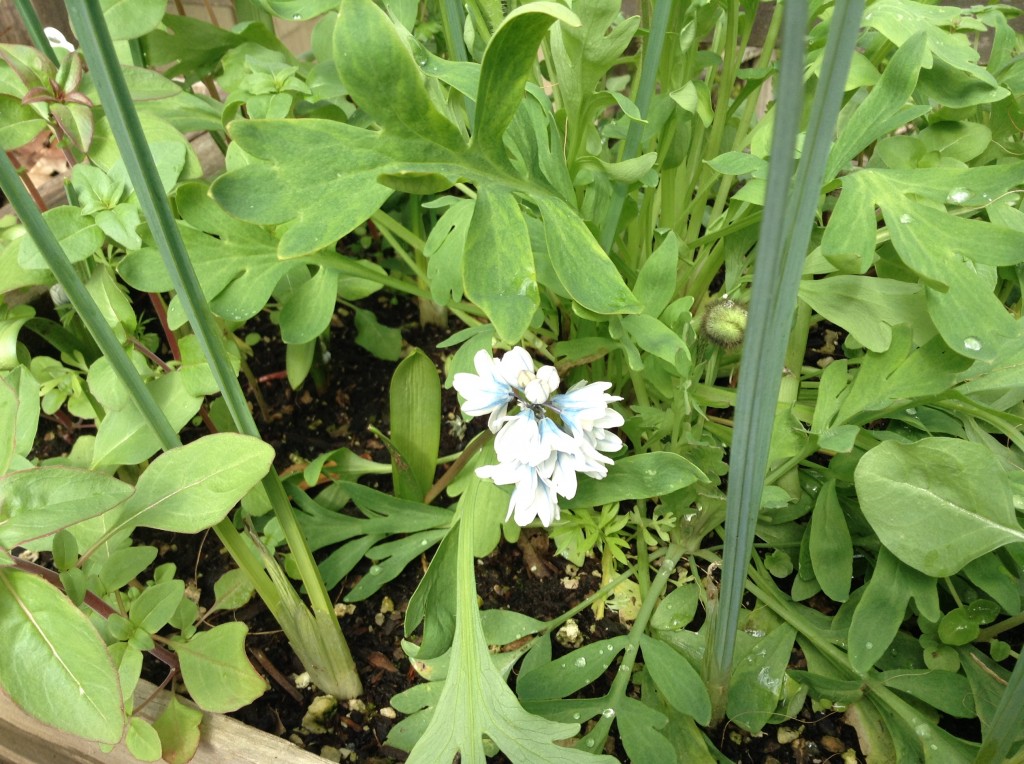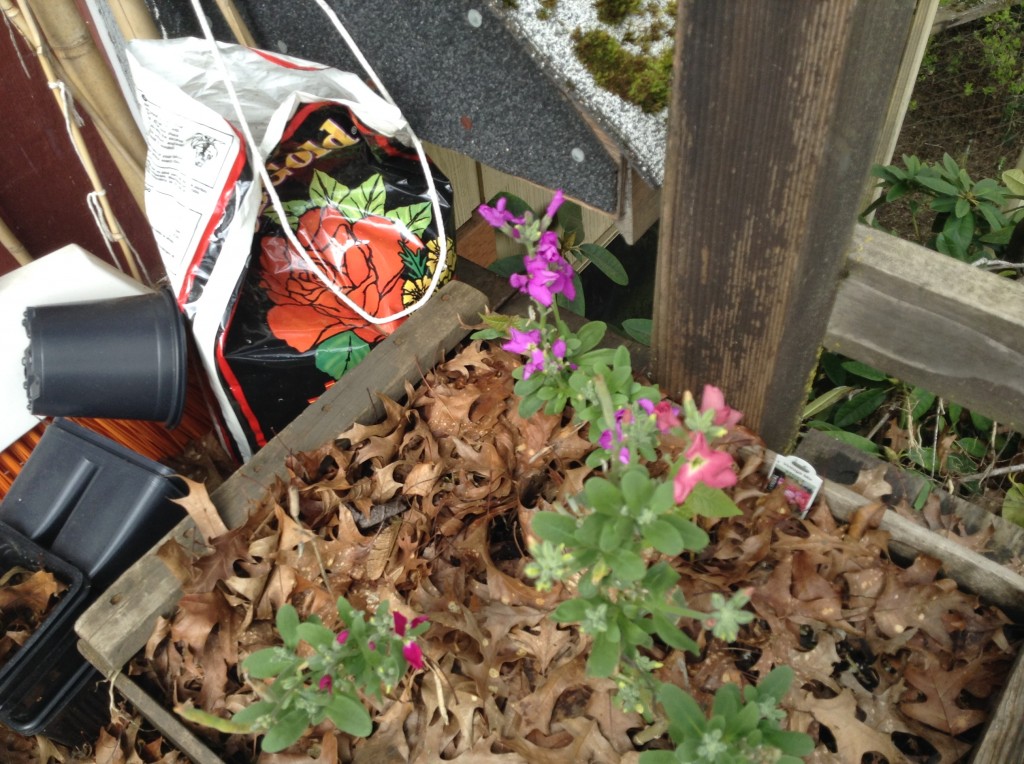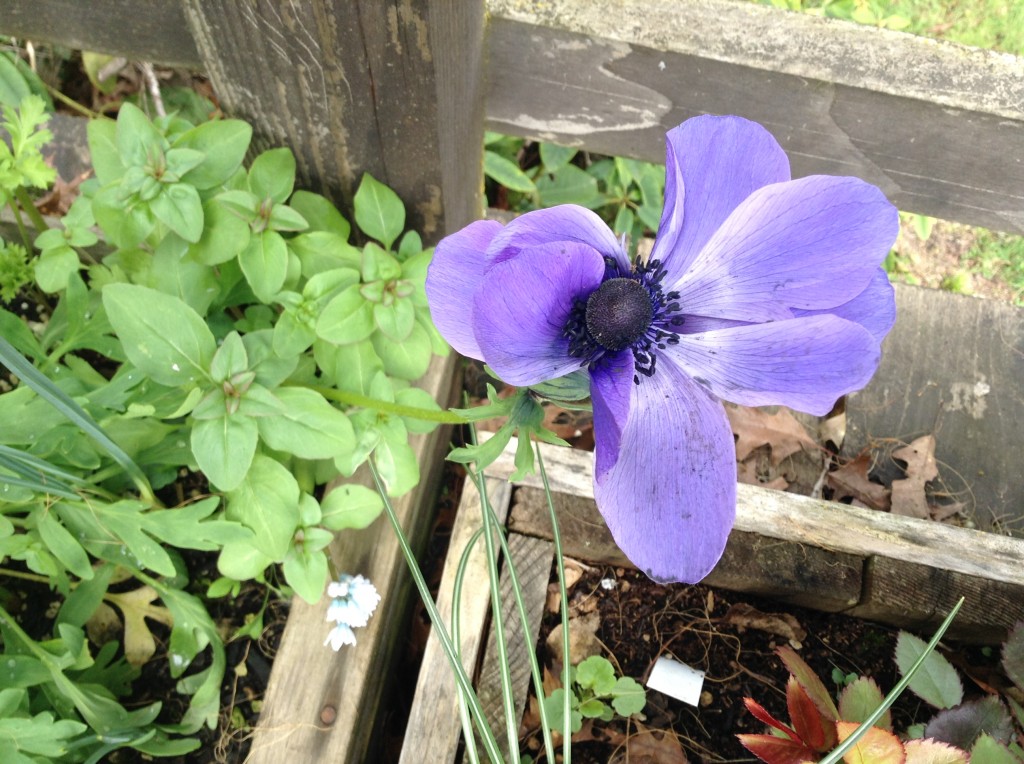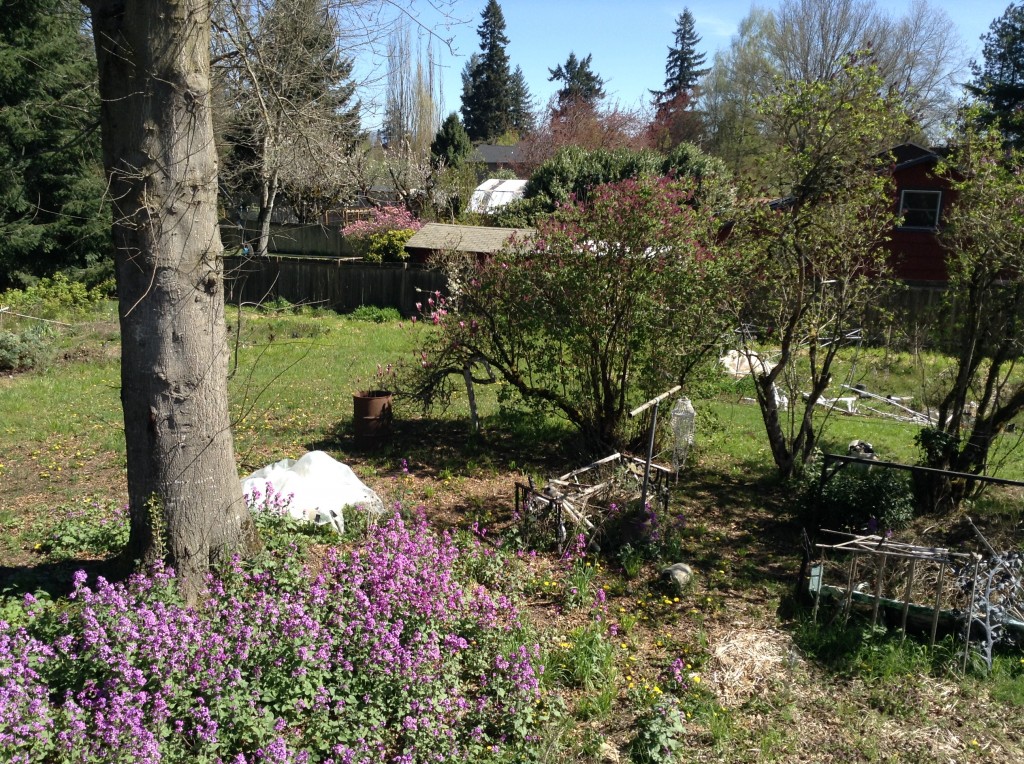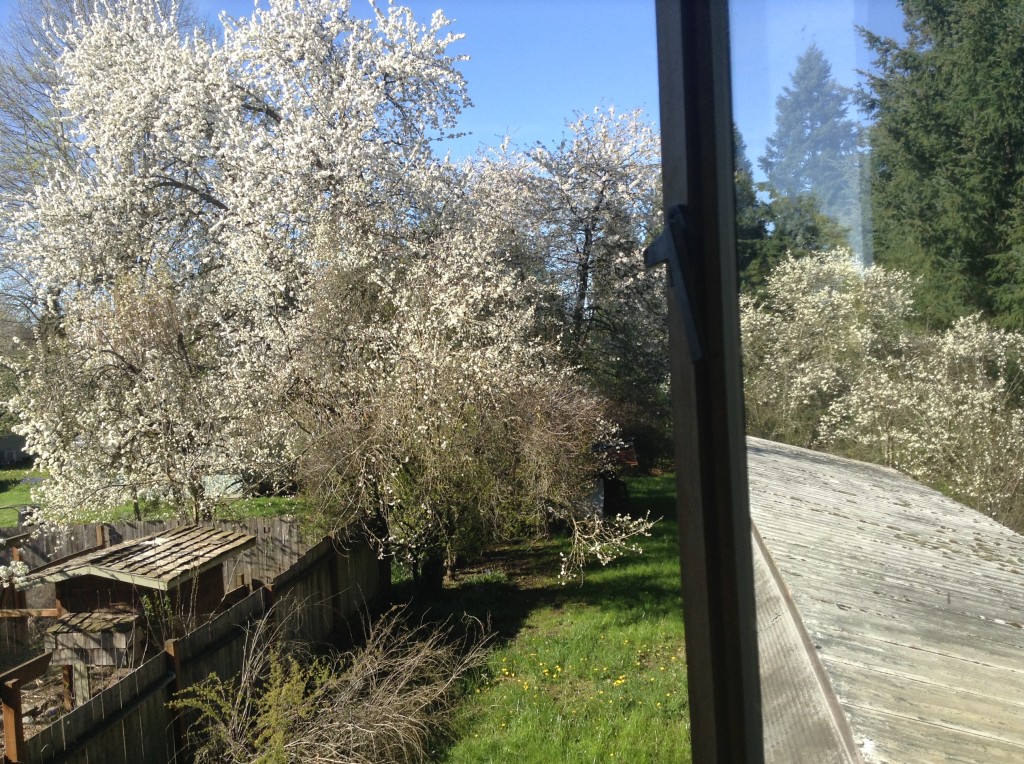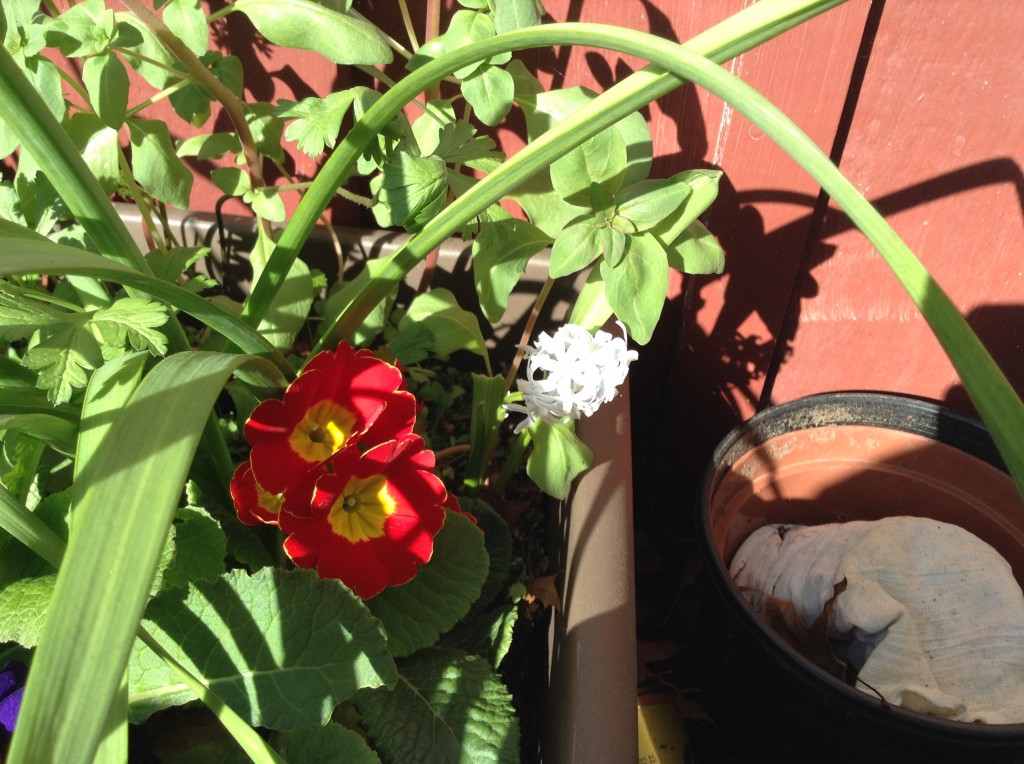 ---
** [That fourth 2015 story meant to be completed by New Year's? Ha ha, no, alas. I was allowed a generous deadline extension but even so. Stupid narrative chose to become complicated and to address issues far outside the brief. Perhaps I'll finish it one day, perhaps not, but in any case it won't appear in the intended anthology.]