In its native environment, on the virtual shelves at barnesandnoble.com, the rare and elusive M-Brane Double: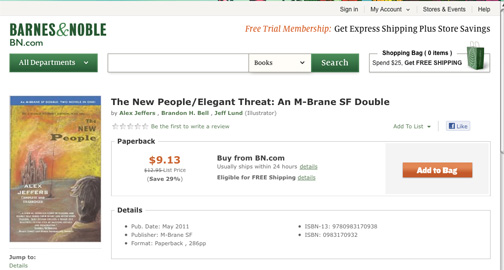 Evidence of its passage has also been discovered in the Amazon basin: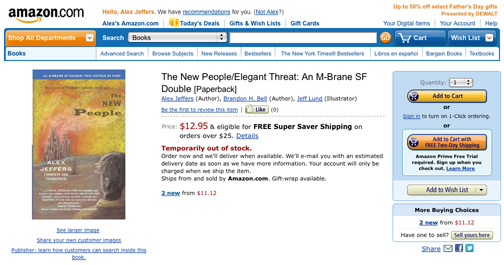 And the Double has been sighted in pampered captivity, on the St Louis, MO, deck of M-Brane publisher Chris Fletcher and cover artist Jeff Lund (Jeff, let it be noted, is more elusive than the Double and is not seen here):
Intrepid naturalists may read Chris's introductions to my and Brandon Bell's novellas here (as well as order the Double direct—Chris has indicated he will keep the Special Bonus Lots of Extra M-Brane Goodies Offer open indefinitely). Brandon has a number of posts about his Elegant Threat on his own blog. I have the first chapter of The New People posted here and a page on the work's inspirations and composition here.
What off earth are you waiting for?