In The Abode of Bliss's first four – five weeks as an actual book, there have been a few.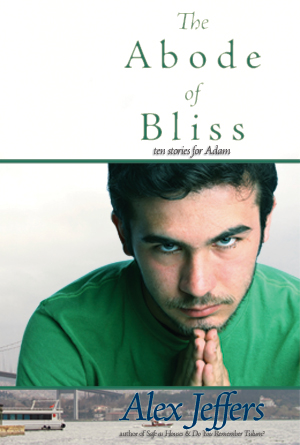 The first I saw was from Bob Lind of Echo Magazine, published to a private Yahoo discussion group, then to Amazon.
It makes you think, which perhaps isn't ideal for lazy readers who demand to be entertained, but is very rewarding to those who appreciate such writings.
Amos Lassen chimed in at his exhaustive site, Reviews by Amos Lassen:
Here is a book of stories in which each one is sheer perfection. The prose is sublime, the characters are beautifully drawn and we get a chance to see what the word literature means (as opposed to writing).
On the Edge Media network (I saw it first on the Boston-local site but now it's everywhere), Katie Drexel wasn't entirely convinced but said a few nice things:
The Abode of Bliss is written like poetry, a trip for the senses for one to enjoy from a distance.
Novelist Alan Chin, an indefatigable champion of my work, published an enthusiastic review on his blog, A Passage to Now, which has since memed out all over the internet:
I've long believed that Alex Jeffers is a remarkable talent. I regard The Abode of Bliss as his most impressive work to date. This is a book I will read, savor, again and again. I highly recommend this book to everyone who loves finely crafted prose, lush descriptions and gratifyingly deep characters.
At Impressions…of a Reader, Hilicia first teased the book on 1 August:
My top pick of the month [July] and an amazing contemporary gay fiction read.
Then, on 6 August, delivered her beautifully perceptive full review:
…what of my high expectations? I am happy to say that those were met, and then some. This is a fabulous work of fiction by Alex Jeffers and one I highly recommend.
Seen most recently (published today), a guest review by Sirius at Reviews by Jessewave:
The book asks questions about national identity, about what it means to accept religion and at the same time not to be a very religious man. It asks so many subtle questions that after two rereads I am still pretty sure I missed some of them.
A hearty thank you to all these fine reviewers.
---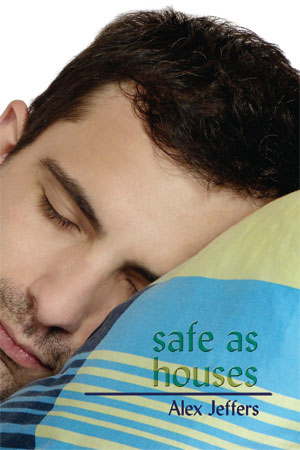 Also of note, an encomium to Safe as Houses I somehow missed when it appeared on 2 January, in Indigene's 2010 wrap-up at Indie Reviews:
The sheer beauty of Mr. Jeffer's [forgiveable sic] writing and the emotional integrity with which the story is written made the reading of this novel an intimate and deeply moving experience for me so much so that I've had a difficult time in letting go of both the story and its characters. I have re-read this novel, in whole or in part, too many times to count over the course of 2010.
---
In other news, the second Liam story, "Liam and the Ordinary Boy," will appear in Icarus #10 in a week or two, ornamented with this illustration of the ordinary boy in question: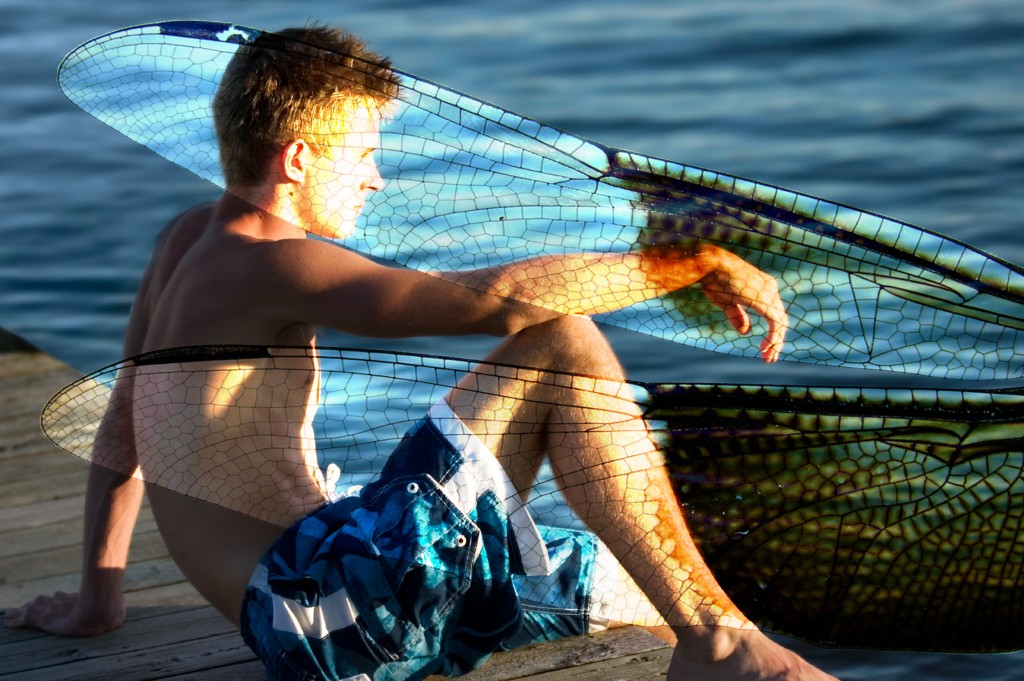 Also in Icarus #10, if Liam isn't enough for you, excellent stories by Lambda Award winners Sandra McDonald and Richard Bowes and an interview with Gaylactic Spectrum Award winner Ginn Hale.
Jerry Wheeler at Out in Print reviews [I have no idea what's up with that URL] Steve Berman's anthology of inspirational stories for queer teens, Speaking Out, also available in a week or so and containing my story of a conflicted Turkish-American soccer star, "Captain of the World":
…anywhere you open this book you'll find a story that affirms as it informs, good for both teens looking for other teens like them as well as parents trying to get a handle on their own queer kids.
And there appears to be a very strong possibility another story will be out before the end of the year, but further revisions may be requested and details haven't been hammered out so I'll leave it at that for now.
---
Finally, on a grotesquely personal note, those readers who have befriended me on Facebook may have noticed I vanished without warning last night. I'm not going to go into the why's, complex and distressing. Enough to say the place became a locus of anxiety for me. I may return after a few weeks' break, I may not. Meanwhile, there's still e-mail and that nagging little Comment box below.