Parts of June 2013 have been intensely unpleasant but July is my birthday month so it's got to get better, no? At any rate, I have three original stories and two reprints scheduled for that fateful month.
First, going live at GigaNotoSaurus.org on Monday, 1 July, "A Man Not of Canaan." This is a work of (not terribly rigorous, I fear) historical fantasy set primarily in the days preceding and following the Bronze Age volcanic eruption of Thira—AKA Santorini—in the Cyclades. Archaeologists presume that catastrophe spelled the end of Minoan civilization and that tales of Thira's destruction form the foundation of Plato's Atlantis. "A Man Not of Canaan" reveals for the first time that the eruption was not natural. Rather, it was the deliberate, malicious elimination of a cyclopean city in the depths of Thira's harbor. I will not (nor will the story) directly reveal the cosmic entity responsible for the eruption but any reader familiar with H.P. Lovecraft's Cthulhu Mythos can probably figure it out…and berate me for taking liberties with the canon.

Second, already glimpsed in the wild (a Philadelphia-area Barnes & Noble) by its editor, Bad Seeds: Evil Progeny is apparently available early from Prime Books. Although I've not yet received a contributor's copy. My story "You Deserve" is narrated by teenage Max, recently adopted by Stuart Ackles-Echeverría and Esteban Echeverría-Ackles and visiting for the first time their vacation cottage on a Massachussetts lake. Here he develops a crush on Rory, another summer visitor, and…bad things happen.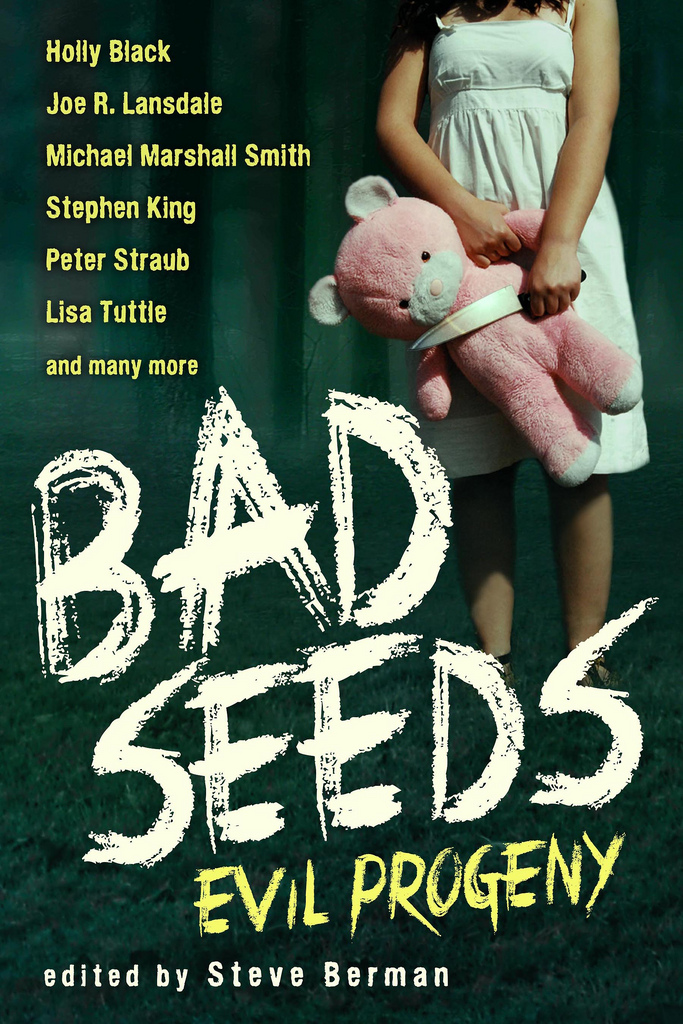 Third, another Steve Berman production—this time from his own press—Where Thy Dark Eye Glances: Queering Edgar Allan Poe will go into general release around mid-month. Often truncated on line due to an early editorial misstep, the full title of my story therein is "A Portrait in India Ink by Harry Clarke"—Clarke being an Irish illustrator of the early twentieth century known for (among others) the drawings he made for a 1916 London edition of Poe. In an advance review at Ideomancer, Claire Humphrey writes: "Alex Jeffers' 'A Portrait in India Ink by Harry Clarke' is as gorgeous as the picture to which the title refers, limning a young man's sexual awakening in the fascinating lights of a migraine aura."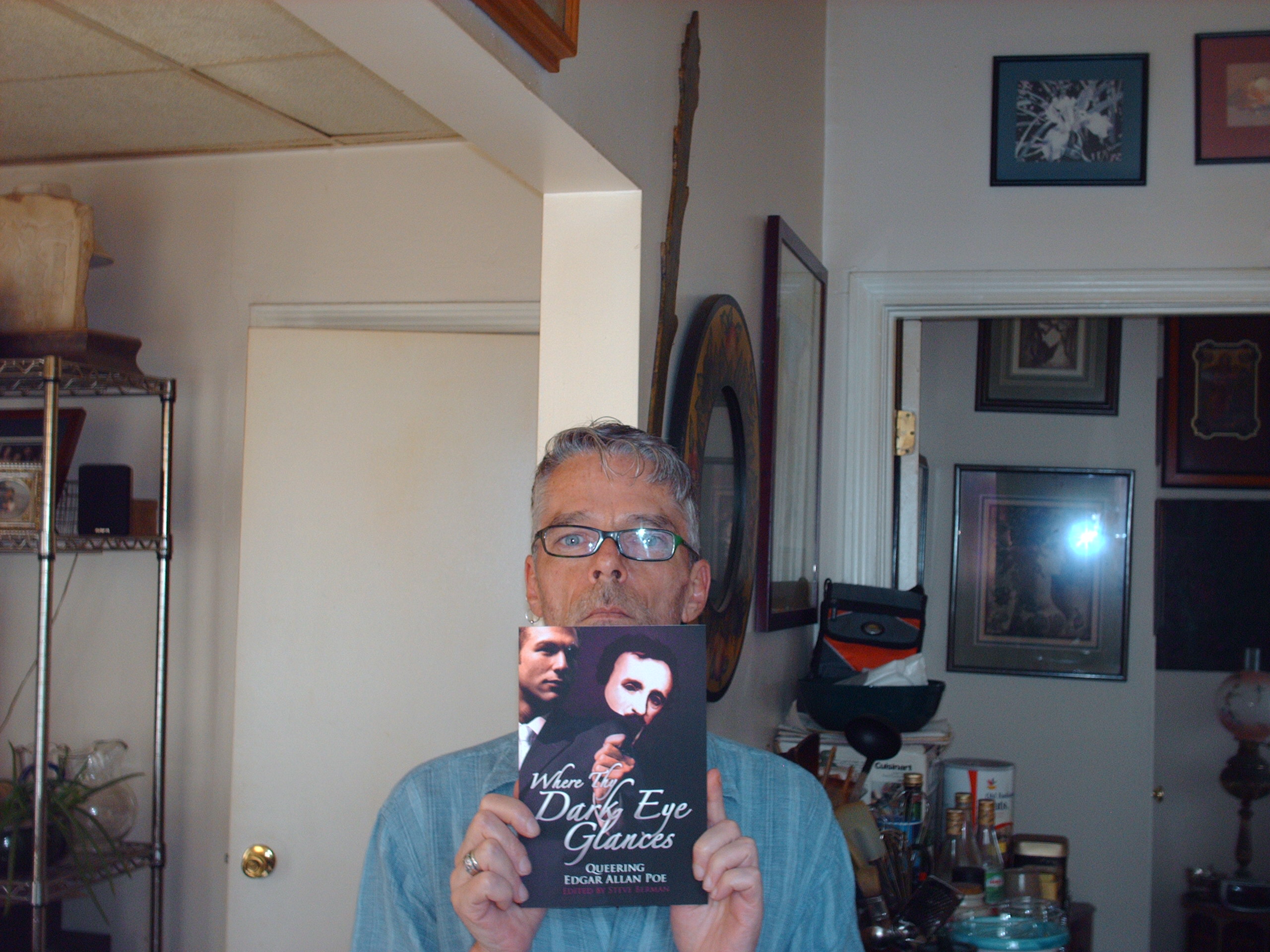 And the reprints. For Best Gay Stories 2013, Berman selected my "Wheat, Barley, Lettuce, Fennel, Salt for Sorrow, Blood for Joy," previously reprinted in You Will Meet a Stranger Far from Home, originally published in Boys of Summer. One reviewer of the collection took me to task for stating flat-out on the back cover that Luke, Our Hero, "meets Adonis on a sailing cruise off the coast of Turkey." Sorry about that, Sirius. Let's clarify: Luke encounters variations on and memories of the myth of Adonis, and a young man who may (or may not) embody aspects of that handsome demigod. My contributor's copy has not yet arrived but I believe the anthology is available for purchase.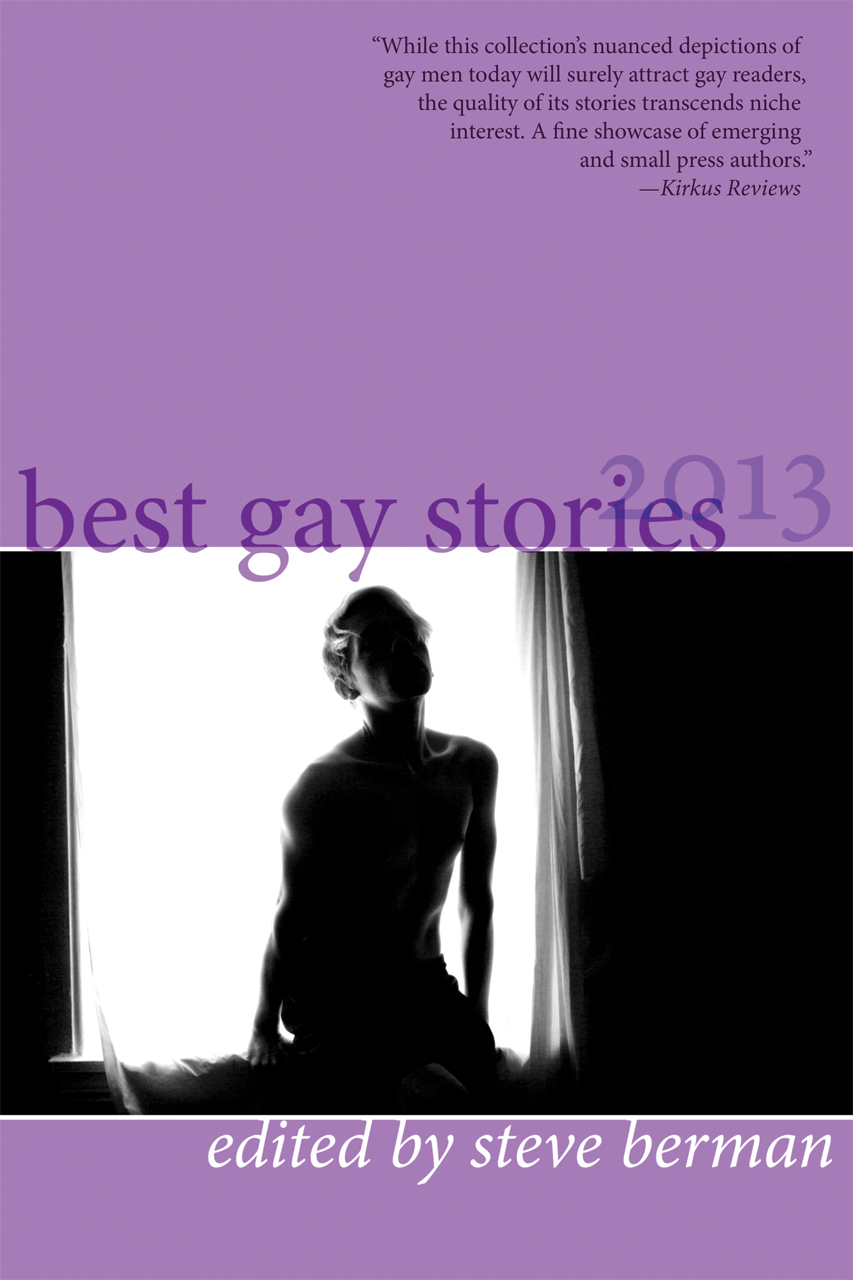 And for Wilde Stories 2013: The Year's Best Gay Speculative Fiction, the indefatigable Berman chose "Tattooed Love Boys," likewise reprinted in You Will Meet a Stranger, originally published (in slightly different form) at GigaNotoSaurus in March 2012. A story Berman has loved excessively since I wrote it way back in 2009, in which vacationing Emma and her elder brother Theo get caught up in the schemes of three uncanny, immortal entities who may (or may not) be angels.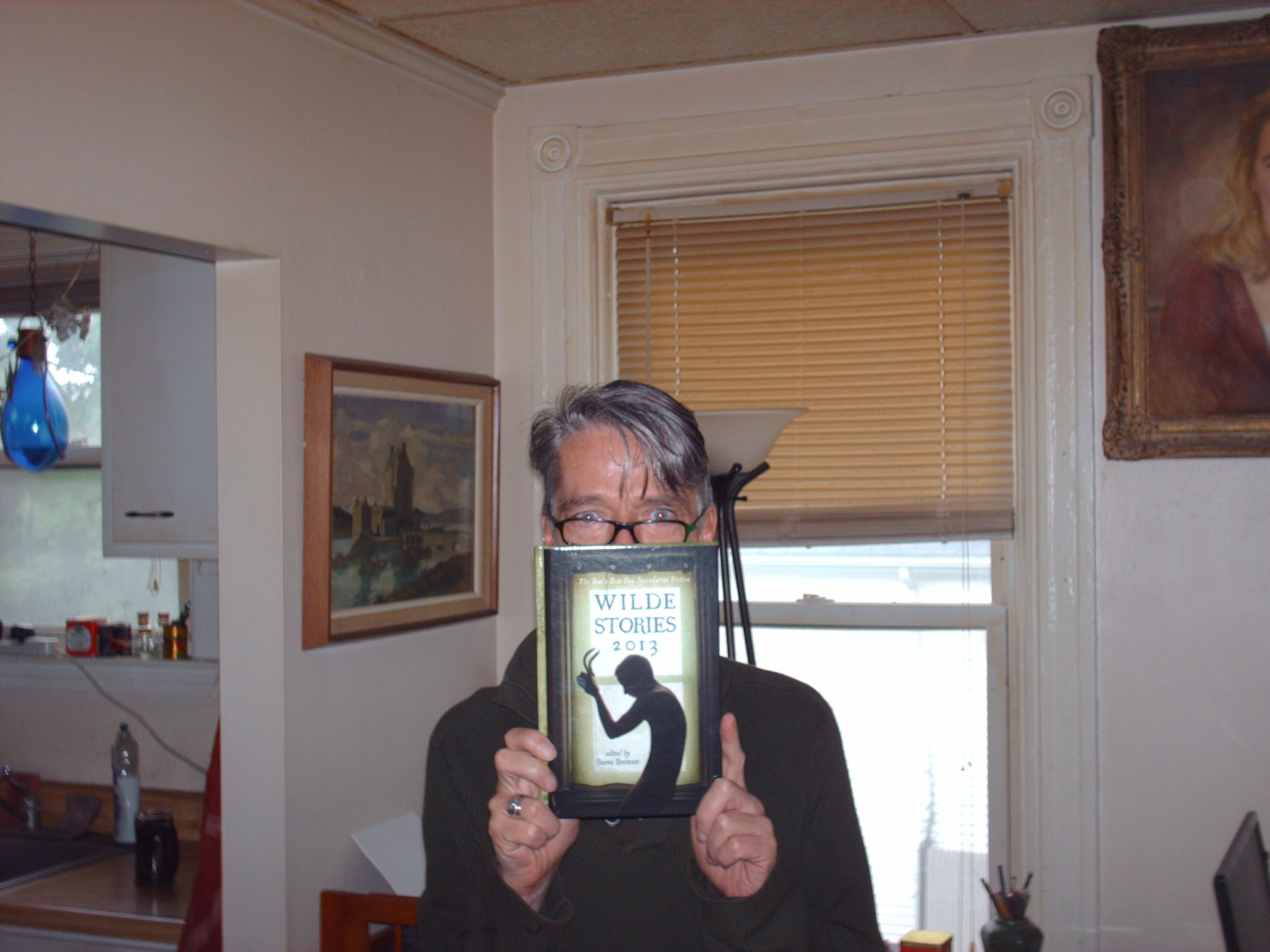 (Yes, the weather warmed up and I cut my hair in the two or three weeks between this snapshot and the one above.)
Looking ahead, Prime Books will release Berman's Zombies: Shambling Through the Ages in August—which is to say, it will probably go into distribution in mid to late July. That mammoth volume includes my "The Hyena's Blessing," a tale of an assassin, a caliph, and the shambling undead in eleventh century Cairo. I'm not permitted to speak about another story in Zombies to which I have a troubling connection.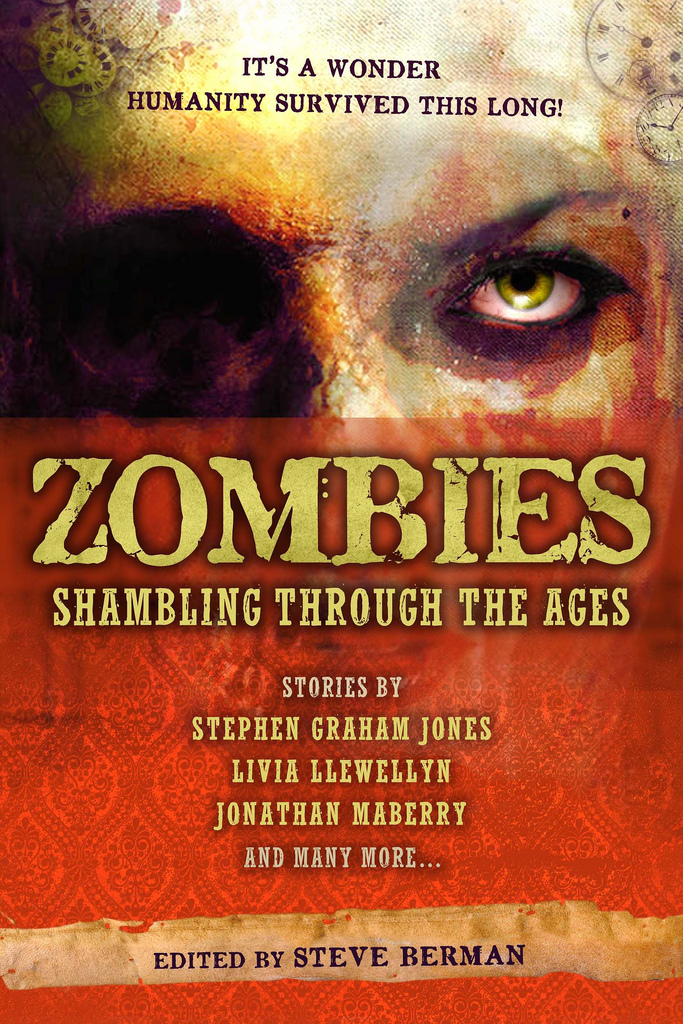 Finally for today, lest you think (as I far too often do) I've given up entirely on writing new stories, I will state for the record that I'm presently thisclose to completing a draft of "Lamp Night," a fearfully long story about heretics, saints, and angels that takes place on Laylat al-Qadr, the Night of Power, in contemporary Pawtucket and Providence, Rhode Island.