Green Thumb by Tom Cardamone, second in the BrazenHead series of exceptional novellas of queer speculative fiction.
Mutability blooms in the Florida Keys after the Red War. The genie boxes created King Pelicans with single human hands to rule the ruins of half-drowned Miami…and other, stranger persons. Slavers roam the deep waters offshore, taking captives to feed the voracious Kudzu Army and the human aqueduct bearing fresh water from Lake Okeechobee. On the last stretch of the Overseas Highway still standing, an albino seeress prophesies: "You will reach for the sun while staying rooted to the ground. But I fear your shadow will be much too long."
Misunderstanding time, Leaf has lived for decades alone in a collapsing Victorian house on a desolate sandy key, feeding on sunlight and dew. When at last he meets a boy like—but so unlike!—himself, Leaf's startling journey begins.
A post-apocalyptic, psychoactive pastorale, Green Thumb will pollinate your mind and wind its way into your heart like kudzu.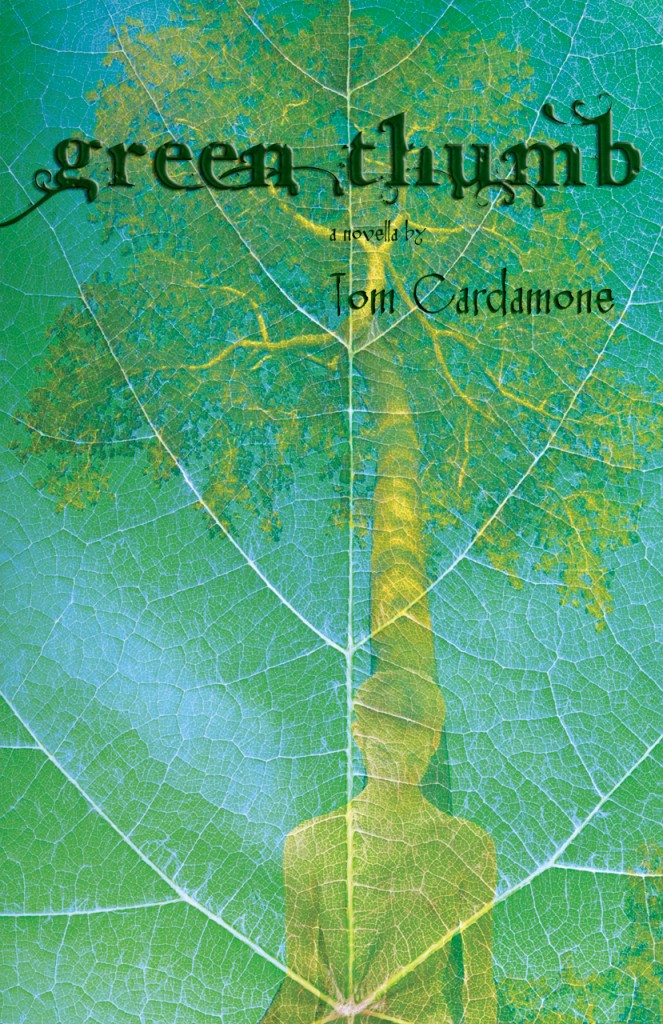 Coming in print and electronic editions on 1 August 2012.